About this product
STEAM CLOTHES FRESH AND WRINKLE-FREE IN NO TIME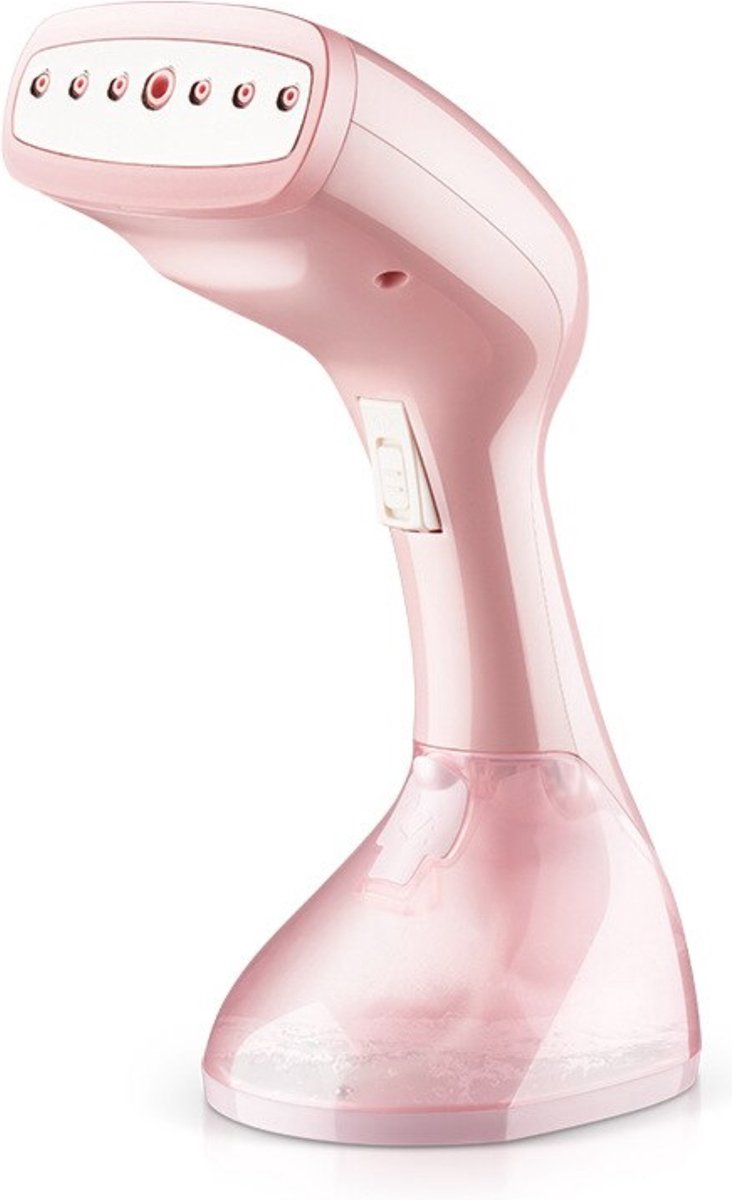 With this portable clothes steamer, you can steam your outfit fresh and wrinkle-free, even when you're traveling. Thanks to its compact size, this portable clothes steamer fits easily in your suitcase or travel bag, very handy since clothes often come out of your suitcase full of unwanted creases and creases. Refresh your clothes in no time; in 35 seconds it is heated up and ready for use.
FEATURES
KILLS 99% OF ALL BACTERIA: The optimal distribution of the continuous steam of 25 g/min, which penetrates into the fibers of the fabric, ensures that unpleasant body odours, smoke smell and creases disappear. The hot steam kills 99% of bacteria and dust mites. Safe to use on all types of fabrics, even the most delicate, such as silk.
FOR THE WHOLE HOUSE: You can use the clothes steamer for all types of fabric and textiles, from silk shirts to dresses and from blankets to stuffed animals. The steam cleaner is designed in such a way that it fits perfectly in your hand and is easy to work with. In addition, the steamer is safe to use thanks to the overheating and voltage protection and is also 100% splash-free. This prevents moisture on clothing or the burning of delicate fabrics.
LIGHT AND COMPACT: The luxury clothes steamer is compact in size (33x15x10 cm) and weighs just over 500 grams. This makes it not much heavier than a hair dryer. The handheld steamer, as the name implies, fits well in the hand and is easy to operate. It feels sturdy and luxurious. Its compact size makes it ideal to take the garment steamer with you on a trip and it is easy to store in a drawer. The water reservoir is easily removable, so you can quickly fill it with water. Also, removable when the plug is still in the socket.